Physical fitness in the Down Syndrome community is almost non-existent.
A 2000 study found that 43% of people with Down Syndrome are obese.
That same study found that 61% of people with Down Syndrome had low to no tolerance for exercise. Adolescents and young adults with Down Syndrome, for example, had aerobic capacities comparable to 60 year old adults.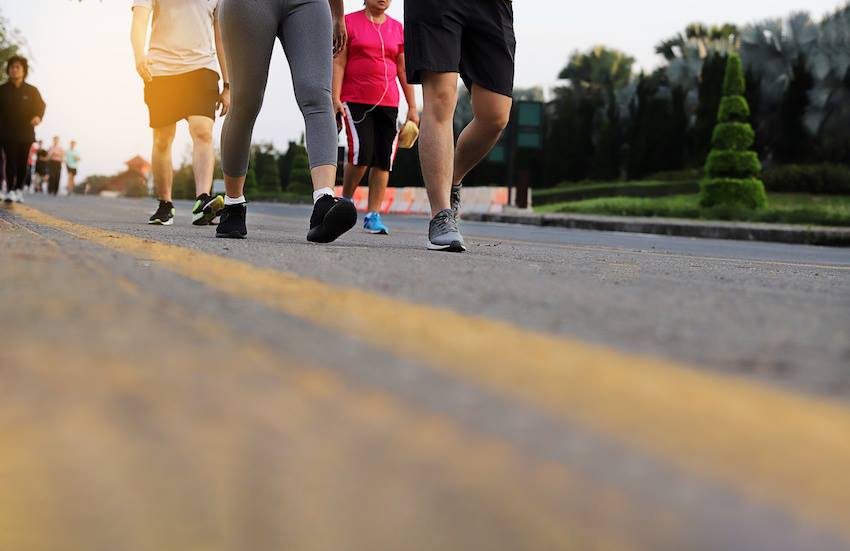 The lack of physical fitness in the Down Syndrome community shouldn't be entirely surprising, given the lack of physical fitness among youth in Arkansas in general.
Youth in Arkansas are not exposed to consistent and quality diet and fitness education – as a result we are facing a childhood obesity and diabetes epidemics among all children statewide.
Arkansas is 9th in the nation for adolescent / teenager obesity rates – 34% of Arkansan children between the ages of 10 – 17 are obese.
In the Down Syndrome community, many parents think it is inevitable that their child with Down Syndrome will be overweight and obese. There is some rationale behind that concern. Children with Down Syndrome are more likely to have a low metabolism and tend towards less active physical lifestyles.
Because exercise can improve metabolism, and we can adopt an active physical lifestyle on any given day, these factors are totally in our control.
Physical fitness in the Down Syndrome community can change the course of folks' lives.
Physical fitness success stories in the Down Syndrome community.
All too often, the stories that make headlines for athletes diagnosed with Down Syndrome fall into a certain category.
You know the type. Inspiration porn, or disability porn, some might call it.
A local star athlete – or team – gives the kid diagnosed with Down Syndrome the chance to shoot a basketball in a game, or win a wrestling match.
On one hand, these stories of inclusion of our children in mainstream events are kinda cool to see.
On the other hand, these stories tend to celebrate and emphasize the child with Down Syndrome less than they celebrate the neurotypical child for his or her generous and unselfish spirit of giving a chance to someone they perceive as "less than."
What about stories that celebrate and emphasize the amazing athletic prowess in the Down Syndrome community?
Or examples of high levels of physical fitness in the Down Syndrome community?
Well, those stories are harder to come by.
But they are out there, and they are getting more and more common.
In 2013, 13 year old Eli Reimer climbed to the first of two base camps on Mt. Everest. This is no small feat. The hike is almost 40 miles, and takes 9 – 14 days, and includes an elevation change of over 3,000 feet. Eli did it in 10 days.
Kayleigh Williamson, 28, ran the Austin, Texas, half-marathon (13.1 miles) in 2016. Since then, she has run 5 half-marathons. Rumor has it that she is coming to run a half-marathon in Arkansas in 2020. Click here to get more information about this major event.
Garrett Holeve, 30, from South Florida, fought and won the right to fight as a MMA fighter.
Powerlifter Jon Stoklosa, 37, is even outlifting his neurotypical peers. In 2013, he placed third in his class in New York.
Athletes diagnosed with Down Syndrome also find success in golf, swimming, gymnastics, and more.
An organization called "Buddy Up Tennis" has been helping to make tennis available to individuals diagnosed with Down Syndrome. Hopefully, an Arkansan tennis fan will help bring this program to our state.
Ask any parent of one of the athletes mentioned above: physical fitness in the Down Syndrome community rewires our kiddo's brains and changes the direction of their lives.
For the better.
Physical Activity in the Down Syndrome community starts with parents.
By introducing our kids to a physically active lifestyle, we help them achieve goals even beyond sports, health and fitness.
That's because physical fitness and physical activity is one of the cornerstones of happiness, or "quality of life."
These three factors often determine whether our kids will build a lifetime of physical fitness and physical activity or tend towards the low-activity stereotypes.
Factor 1: Do our kids have physical access to playgrounds, sports fields, gyms, etc.? Often, especially at young ages, that sort of access requires parents taking their kids to these types of facilities. Another factor is whether the activities your kid is interested in are available.
Factor 2: Do our kids have the psychological confidence to give a sport, or athletic endeavor, a try? Are they willing to try new things and seek out new experiences? We as parents can help build this kind of confidence, by encouraging our kids to try new activities, and praising their efforts even if they fail or struggle.
Factor 3: Are your kiddos self-motivated to participate in physical activity or sports, or will they need some coaching and gentle nudging?
What can parents do to promote physical fitness or activity?
Here are 5 things you can do to encourage your son or daughter to become more physically active, interested in athletic activity, and the confidence to do it.
1. Set the example. This is the easiest – and most powerful – thing that we as parents can do in any area of life. Our kids model our behaviors and beliefs. They do as we do. So make a goal to work in some physical activity every day. Ideally, every person should get at least an hour of physical activity each day.
But who in our community can find an hour in any given day? The solution? Take smaller bites to get started – exercise for ten minutes a day. Once it's a habit, bump it to 20 minutes. Then 30, and 45, and soon you're exercising a whole hour.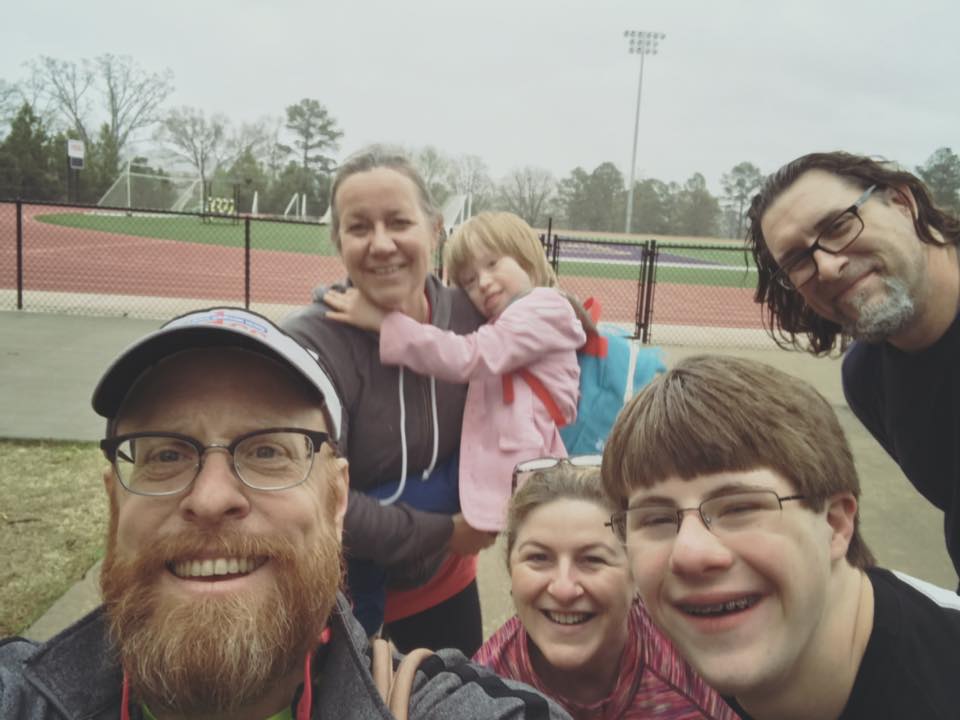 2. Include the whole family. The more people who join us as we try to get our kids physically active, the better.
First, it makes it more fun when the whole family is outside playing.
Second, kids get to see a variety of abilities and skill levels when large groups of people participate in an activity. That helps us build that confidence that our kids can do whatever they want, so long as they are willing to put in the work.
You can get started on this tonight: after dinner, get the whole family out for a walk. Start with a few blocks…move up to a mile if you can.
3. Look for, and encourage, athletic interests. The key here is to expose your kid to as many different types of physical activity as possible. They may turn out to be a great soccer player, but if they don't know about the game, they'll never know to try. So take your kid to their siblings, cousins, neighbors or classmates sports events. See what does, and doesn't take. And when you see interest, do what you can to encourage participation and make it fun!
4. Build confidence. As parents of children with Down Syndrome, we all reach the toddler and young adolescent phase with some sense of apprehension. We are highly attuned to the threats in our world, and too aware of the out-sized impact they have on our kiddos. We know that our kids have weaker core strength, slower reaction times, and we fear that injury will result. So we adopt a hesitant "should he do that" or "be careful" mindset. Making the transition to a "you can do it mindset" is a challenge, but will help our kids begin to make physiological changes that will improve their strength, and reflexes.
5. Join – or start – an exercise group. If you live in or around Little Rock, Arkansas, let us know if you are interested in an exercise group by adding your name to the email list below.
[convertkit form=1029329]
One last thing.
If you, or someone you know with a Down Syndrome diagnosis, is physically active already, please consider joining the National Down Syndrome Society's Athlete Ambassador program.
Not only do you get a back of cool swag, and great clothing and gear throughout the year, but you also get to join a private Facebook group and join a community of athletes who work for inclusion of kiddos with a Down Syndrome diagnosis in mainstream sports, and who fundraise to raise money for the NDSS's efforts to legislate change and inclusion for our kids.